Turn 9 - Assault on Dis City - Round 1 - Phases 32 to 5
Exterior View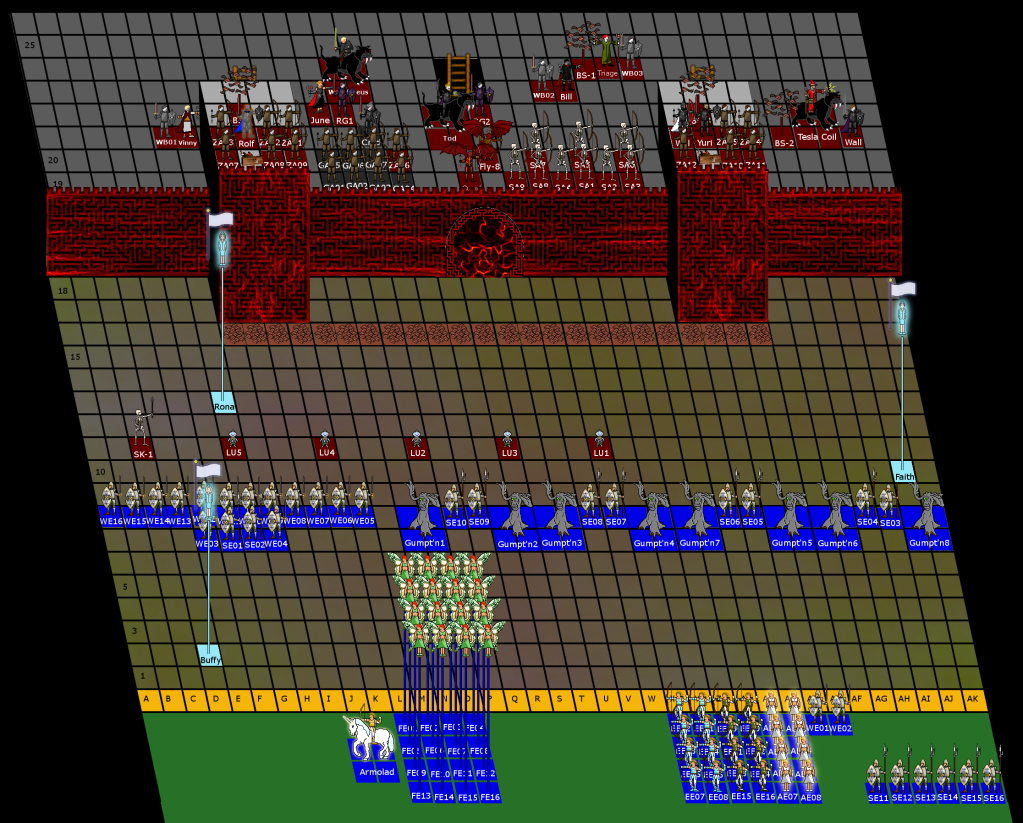 Interior View
Additional Images
Player Stats & Darkness Units
(See Reference page for current information.)
Enemy Stats
At the start of the round, all Tenebrisian units are dodging and delaying their actions.
On Phase 5, the first Breatheairian units cross the hex boundary and make their way up the field.
Anyone who wants to trigger a delayed action at this time may do so.
Ignore previous posts about conditional actions. We'll just run through sequences and all units can react if they're able from now on.