Turn 9 - Assault on Dis City - Round 1 - Phase 5 & Phase 4 (Part 1) - REVISED
The Faeries make a critical miscalculation, and allow the casters to get to the tower before they enter. The center of their formation is blown apart before they barely know what hit them, as the full fury of the Dis Towers are unleashed upon them by four casters. The Tenebrisian big guns unleash upon the Gumptions, but both remain standing at the end of the assault, although clearly the worse for wear. Armolad, upon seeing the big guns fire, enters the hex.
Towers: 2 (of 18) Energy, TwoGeeOneCee. Two spell slots free.
Exterior View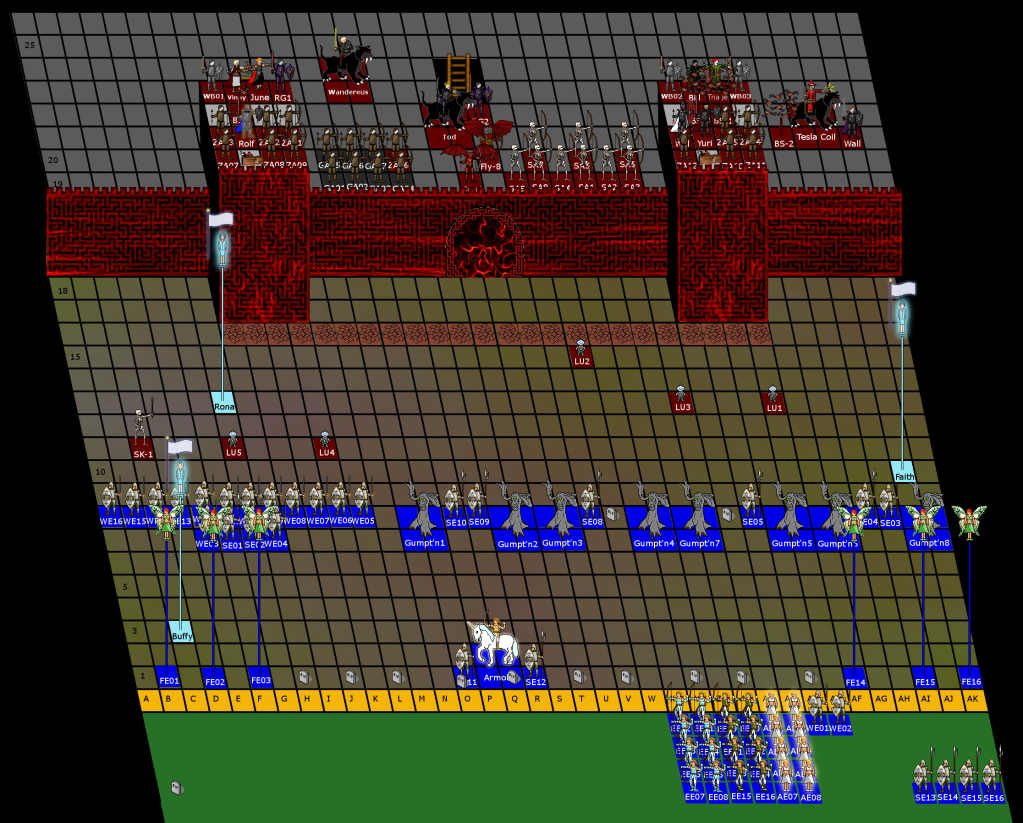 Interior View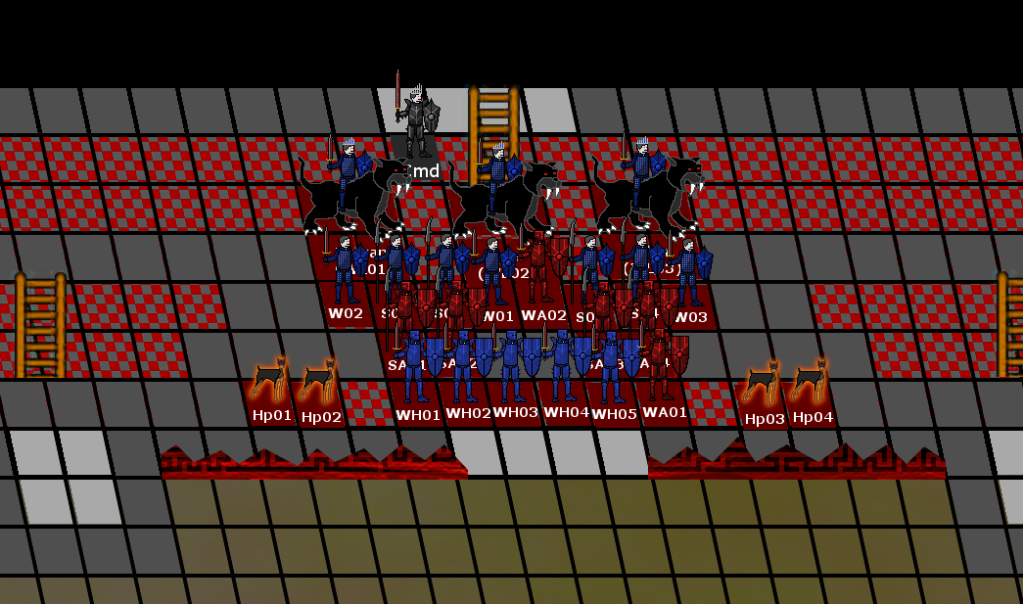 Player Stats & Darkness Units
Enemy Stats
Results