Turn 9 - Assault on Dis City - Round 1 - Phase 4 (completed) & Phase 3 (Part 1)
Coil blasts apart the injured Gumptions, and while he manages to stun Armolad, her bodyguards absorb the damage, leaving her shaken but unharmed. A Royal Guard shifts to defend Will, while the Elves move a another pair of bodyguards and a healer around Armolad. Phase 3 begins.
Towers: 2 (of 18) Energy, TwoGeeOneCee. Two spell slots free.
Exterior View
Interior View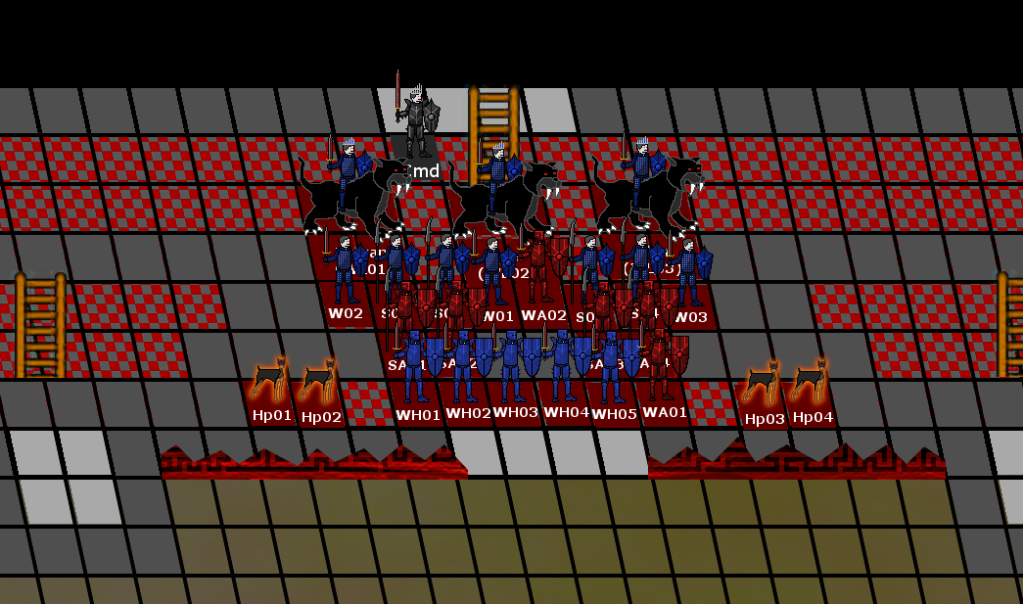 Player Stats & Darkness Units
Enemy Stats
Results