Turn 9 - Assault on Dis City - Round 1 - Phase 3 (Part 2)
Phase Three sees the Tenebrisian casters suffer some of the worst luck they've seen yet. While all of their shots land, none succeed in downing any targets (due to bad luck and Armolad's leadership). The bulk of the Elven forces enter the hex, but appear to be holding their shots...
Towers: 0 (of 18) Energy. Three spell slots free.
Exterior View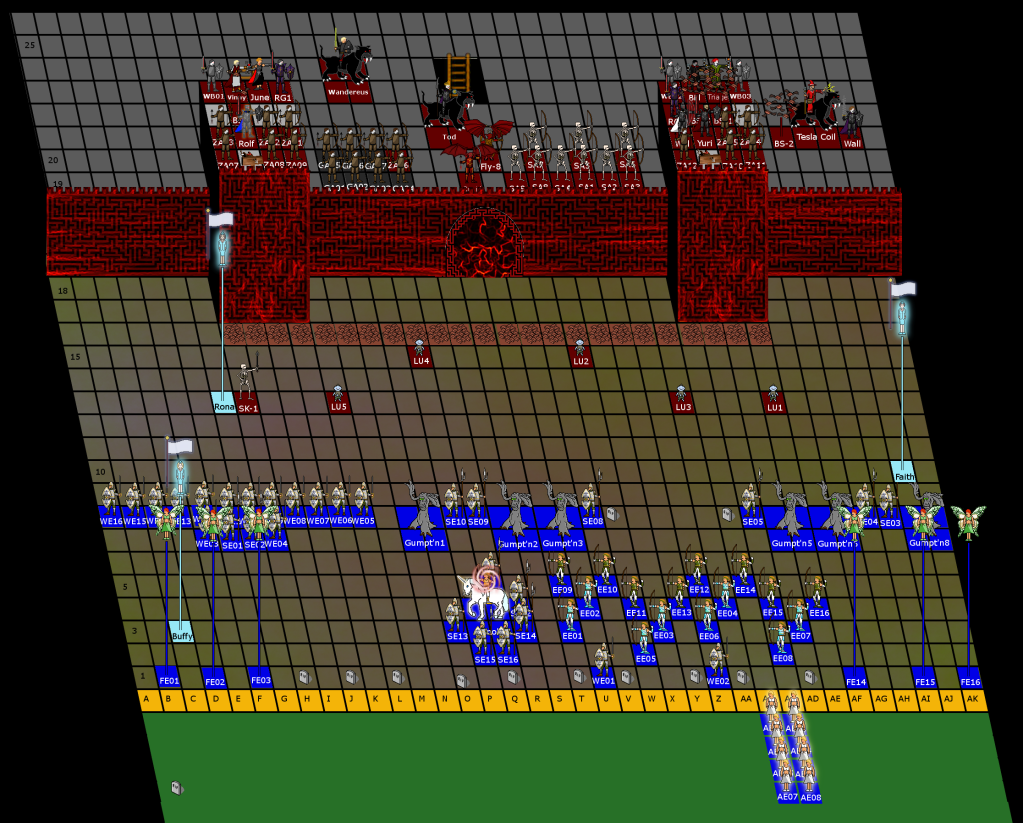 Interior View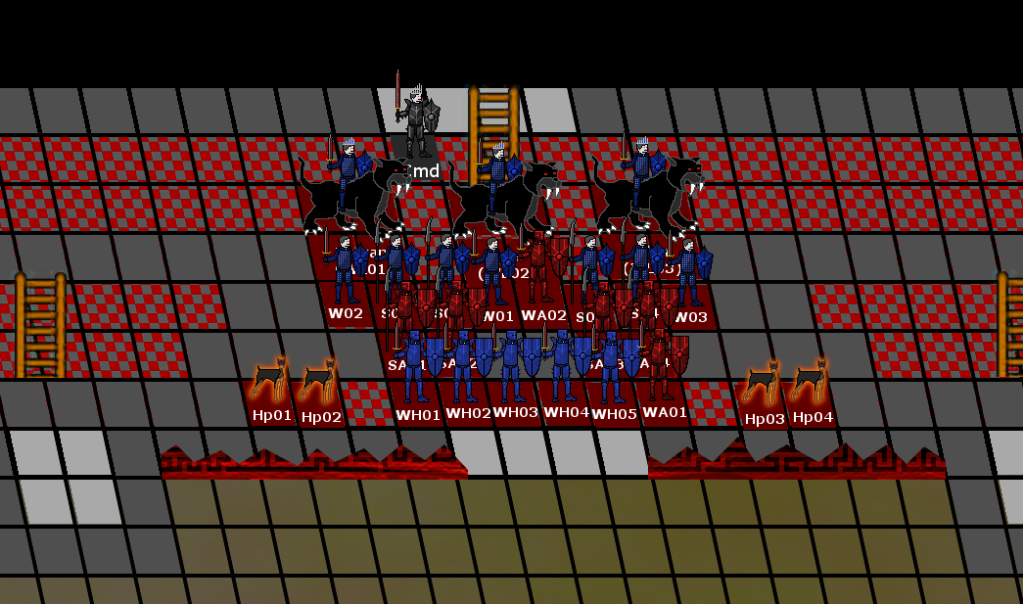 Player Stats & Darkness Units
Enemy Stats
Results
Ready units can fire on the elves as the enter. If you choose to wait until the elves get into position, any attacks against the elves would be simultaneous with their attacks, if any.