Turn 9 - Assault on Dis City - Round 1 - Phase 2 through End of Round
Several of the remaining Tenebrisian archers fire, and more Faeries fall from the sky. Due to Armolad's leadership, however, a trio of Faeries remain flying, although two are gravely injured. Hoping that Armolad will shift his leadership to different targets at the start of the turn, the remaining archers ready their actions to fire upon the elven archers, as soon as the latter release their volley.
Towers: 0 (of 18) Energy. Three spell slots free.
Exterior View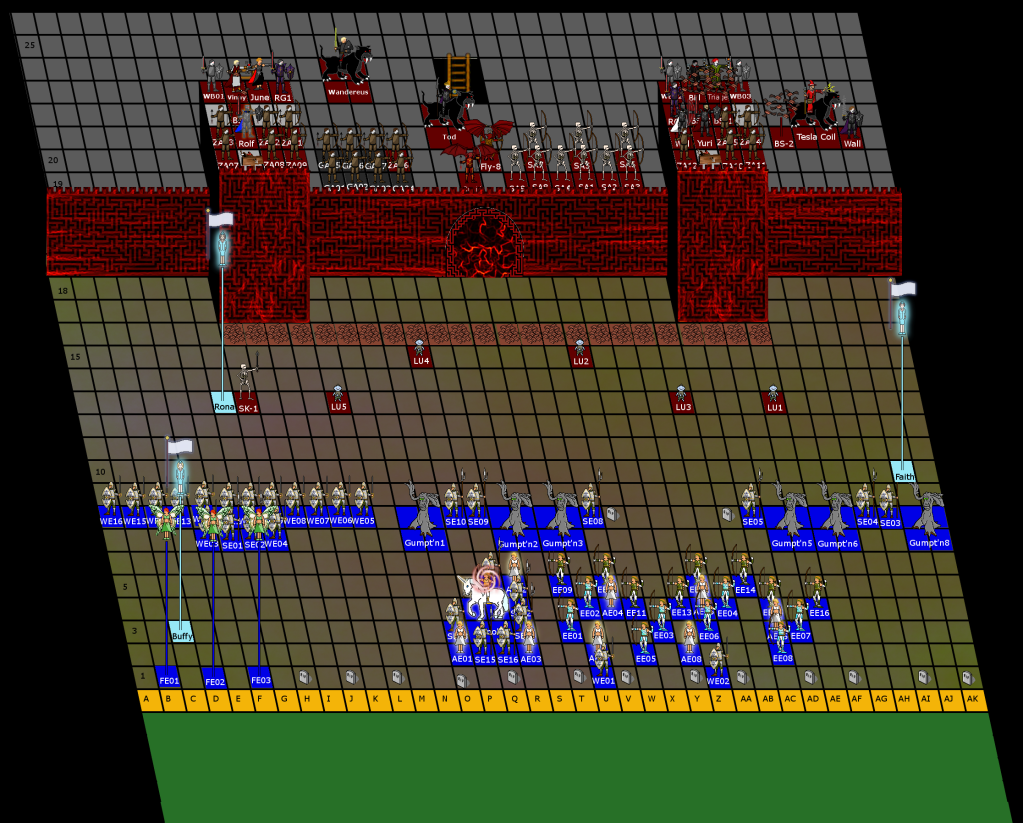 Interior View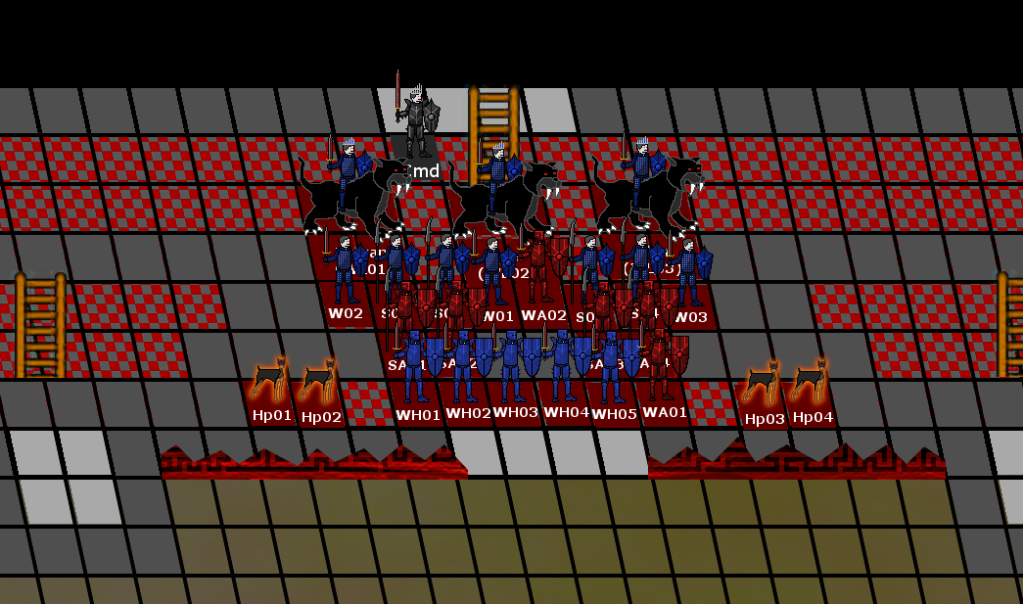 Player Stats & Darkness Units
Enemy Stats
Results