Turn 9 - Assault on Dis City - Round 2 - Phase 13 (Revised) through Phase 11
I'll skip the summary this time. Just read the results and the bonus image.
Towers: 0 (of 18) Energy. Three spell slots free.
Tower 1: 70 Hits. Tower 2: 31 Hits.
Exterior View
Interior View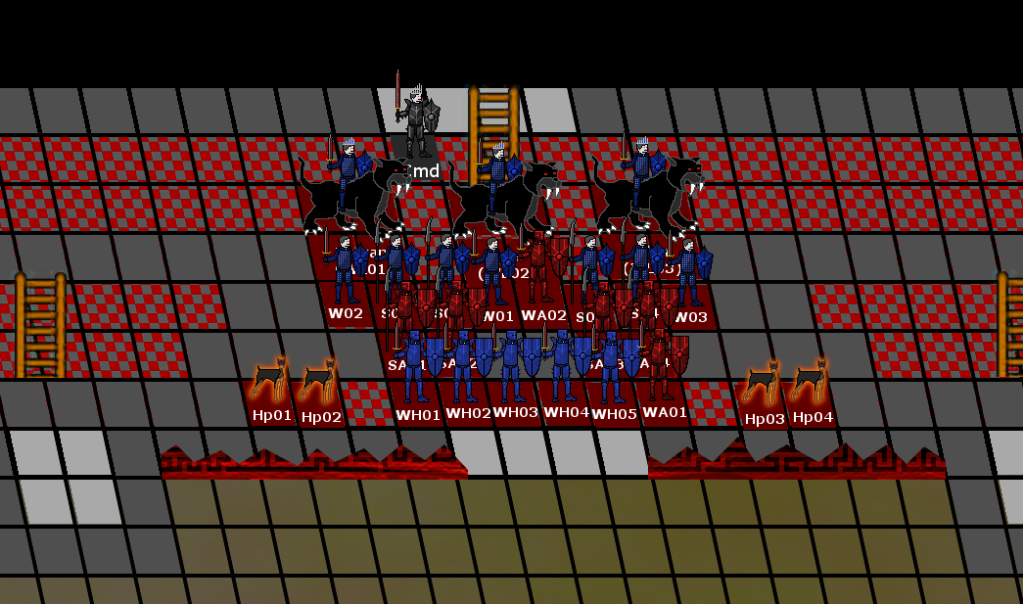 Player Stats & Darkness Units
Enemy Stats
Charlie's Units
Results
Yuri gets quickly pulled into a private Thinkspace...
As always, let me know if you see any mistakes.
Edit:
(Click)
for the contract. (Note that shooting your enemy is not considered a hostile action towards you.)
Edit2&3: Fixed the XP, corrected the names of Charlie's Archon (Buffy didn't fire 3 times), removed Ward-16 from Gumption1.