Turn 9 - Assault on Dis City - Round 2 - Phase 10 through Phase 8
More arrows fly, and more elves are dead, as is the unbelievably lucky Gumption. A couple more Tenebrisian archers are picked off the wall as well. The Elven warriors advance. The gates are completely open by the end of the 8th phase.
Towers: 0 (of 18) Energy. Three spell slots free.
Tower 1: 70 Hits. Tower 2: 31 Hits.
Exterior View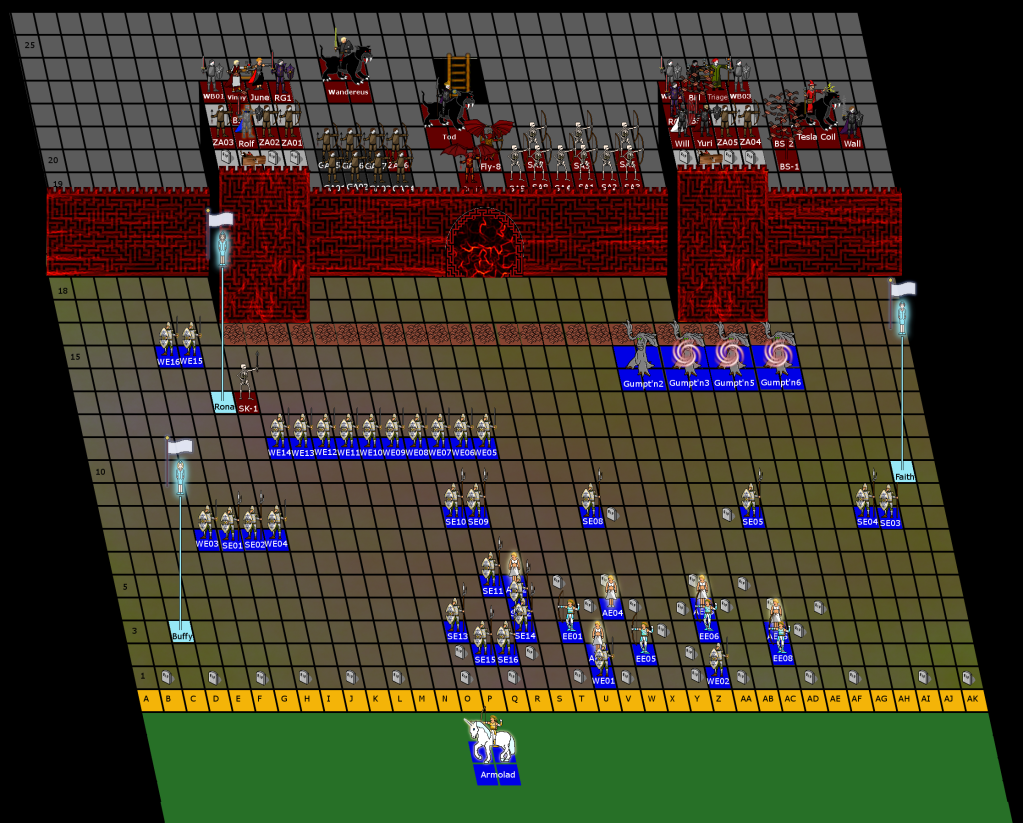 Interior View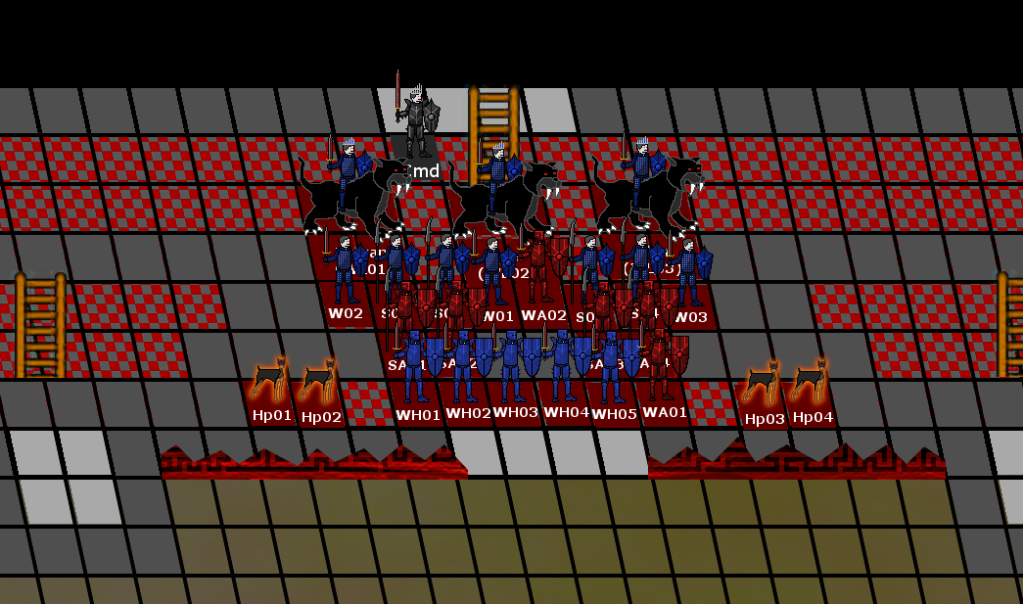 Player Stats & Darkness Units
Enemy Stats
Charlie's Units
Results
As always, let me know if you see any mistakes.