Turn 9 - Assault on Dis City - Round 2 - Phase 7 through End of Turn
Dark Archers drop Elf Archers. Heck Pups are AWESOME. Elves advance. Junetta mojos Faith. Things are good.
Towers: 0 (of 18) Energy. Three spell slots free.
Tower 1: 70 Hits. Tower 2: 31 Hits.
Exterior View
Interior View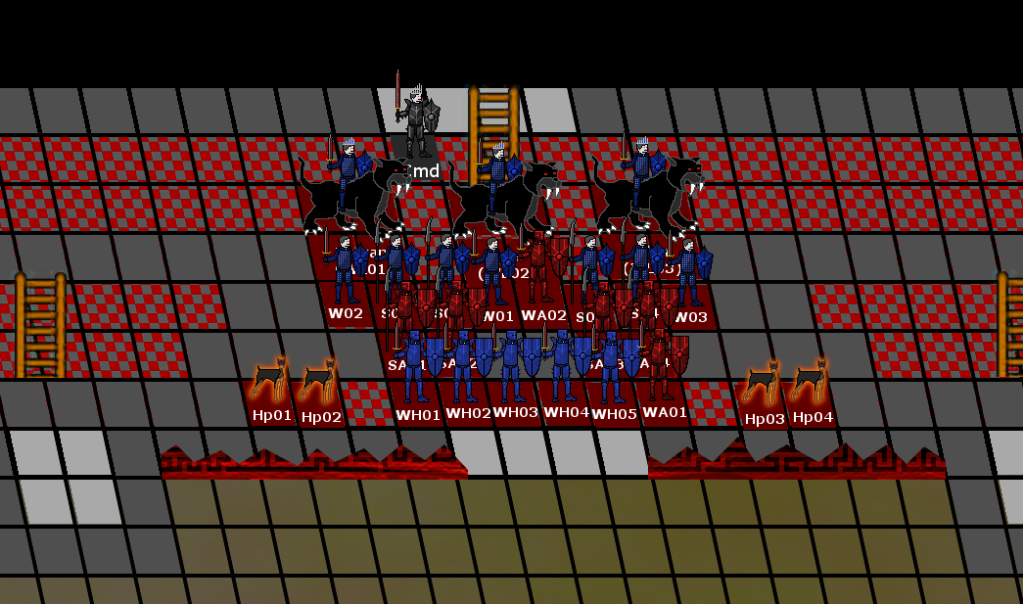 Player Stats & Darkness Units
Enemy Stats
Charlie's Units
Results
If I missed anyone's actions this round, let me know and we'll add them into Phases 2 & 1 or treat them as delayed until the top of Round 3 (so free restacks can be assigned).
As always, let me know if you see any mistakes.