Turn 9 - Assault on Dis City - Round 2 (revised) plus Round 3 to Phase 14
Will, Cupid, Yuri and Rolf continue to unleash devastation upon the elves, although the inspired elves are not dropping quite as quickly as before. Buffy smacks Faith around a bit, and the Gumptions start to come around. Sadly, two more Altruist Elves perish as well.
Towers: 0 (of 18) Energy. Three spell slots free.
Tower 1: 70 Hits. Tower 2: 31 Hits.
Exterior View
Interior View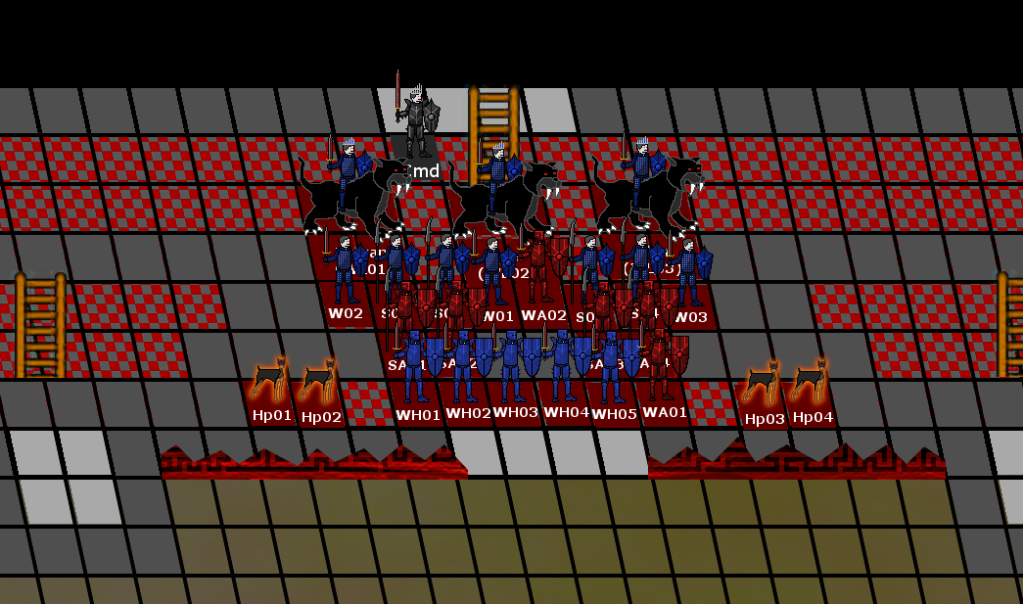 Player Stats & Darkness Units
Enemy Stats
Charlie's Units
Results
As always, let me know if you see any mistakes.
(Edit 1: Updated Triage's Juice after casting. [-15 Juice for 2 full Wards])