Turn 6 - PART I
(OOC: You win, Swodaems. Your walls of conditional text have overcome my desire to attempt to parse it, so I'm going to start off the round and let you all react. Attempting to run the full turn for this scenario, and the next as well, has proven to take too much effort on my part, trying to interpret all of your intentions correctly.
So, from now on in the campaign, we're going back to partial actions, and that will be the norm from now on.)
The Bone Dagron consumes his own champions for nourishment, but spawns a full stack of uncroaked; every turn they're shufflin', shufflin' closer to croakin' the casters...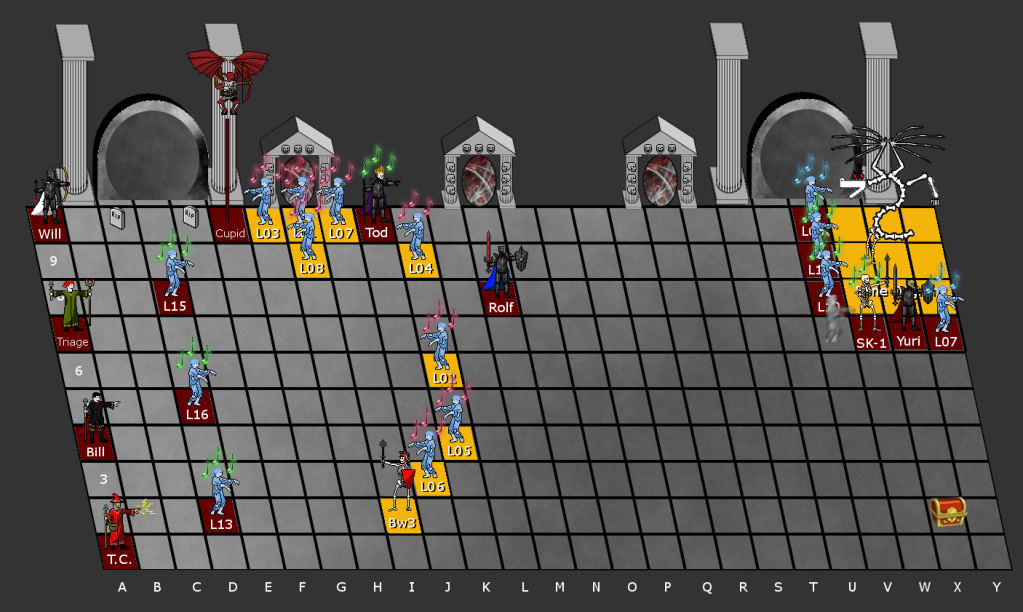 Player Stats
Portal Unit Stats
Results