Turn (*Mumble*) - Marbit Hex (Broked Doors) - Round 2, Phase 5
The team takes a few moments to prepare themselves, staring alertly at the entrance. Nothing ventures forth. Once everyone is ready, Whump, Wegio, and Zed-Too move into position, and peak down the corridor...
Tenebris Karma :

+11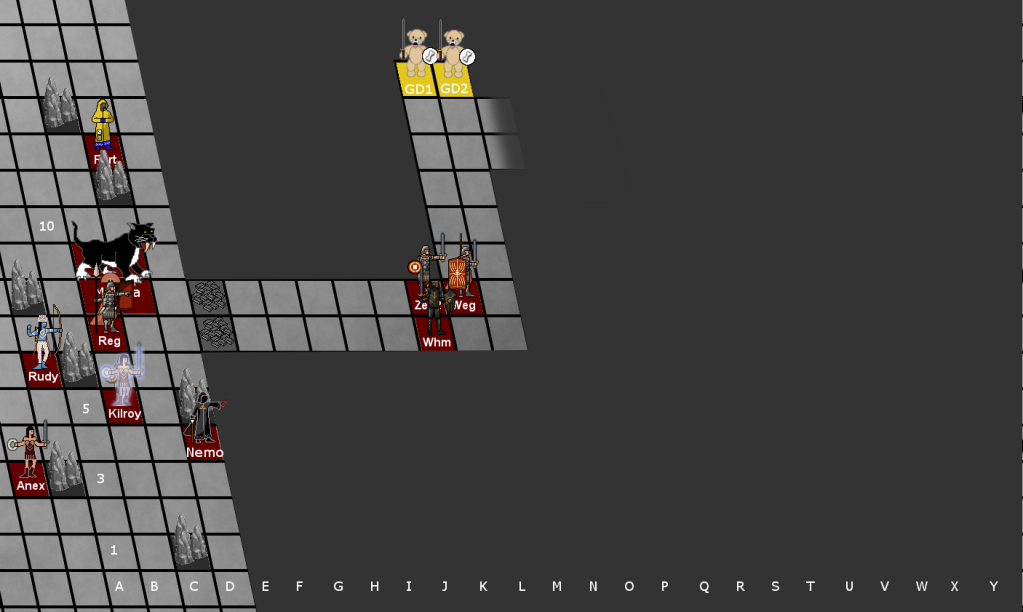 Rock formations are impassible and provide a +4 Cover bonus to units standing behind them.
The rubble that used to be the doors costs 1 additional move to enter the square.
Reminder: All units (except Melissa) have 1 Overland (Hex) Move remaining. Melissa has Overland (Hex) 5 Move remaining.
None of you are currently dodging. Whump has just gone, so it is currently Phase 5.
The "foggy" area indicates that the tunnel turns, but you cannot tell what is beyond it from your current positions.
Tenebris Units
Enemy Units