Here's a few misc drawings I found cleaning out my comp.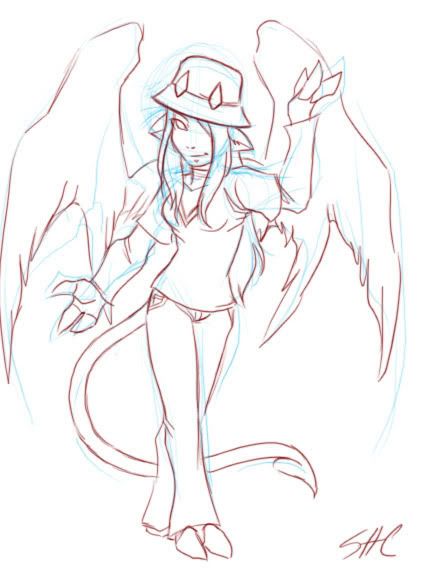 For the people who wanted a better version of my character I represent myself with usually.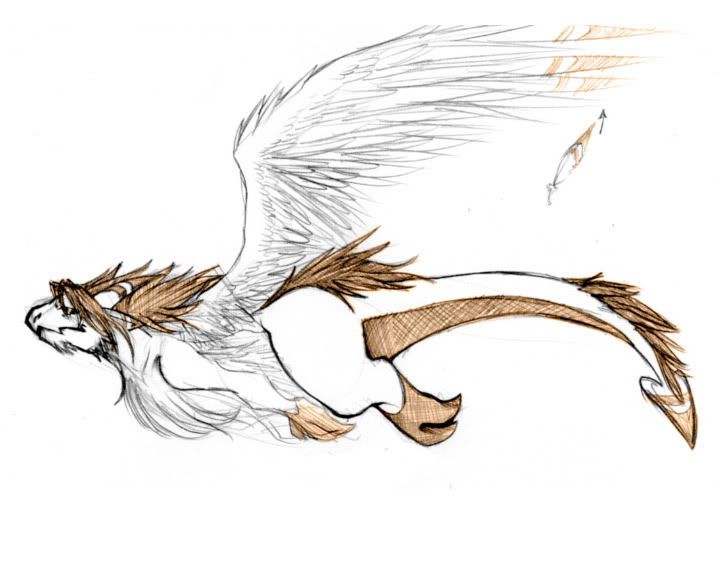 Her dragony form. Slightly coloured on photoshop, I like my normal pencil line art more than when I doodle in photoshop. It's very rare I can get the lines I want in there, they always are slightly wavy. Might be time for a new tablet!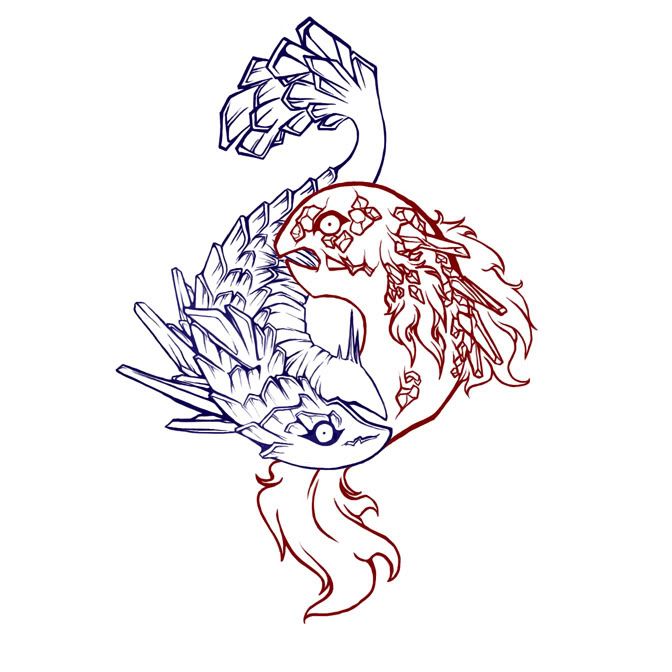 A tattoo design I did for a friend, he wanted pisces: one fire, one ice. Well that was lame, so I based the fire one with lava and rock too. Unfortunately, I usually fail at colouring so I can only see it in my head. He got this finish and needs to show me.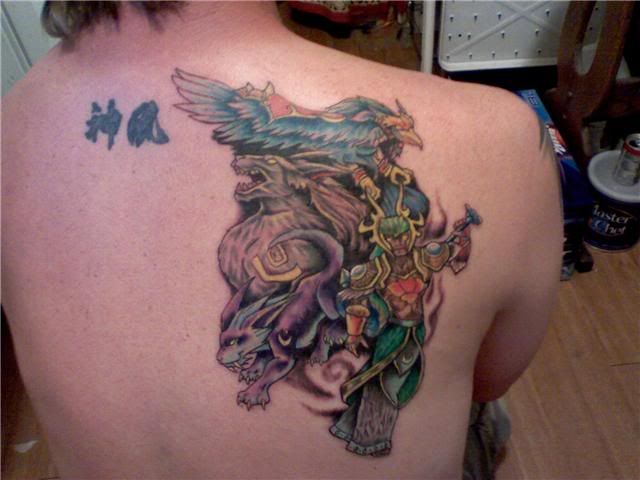 This is a finished version of another tattoo I did for my friend. Lineart, I did the lineart. He told me that his tattoo artist had so much fun with this that he cancelled 3 appointments that day to finish it and wanted permission to put it in his portfolio. I play WoW if you didn't notice =)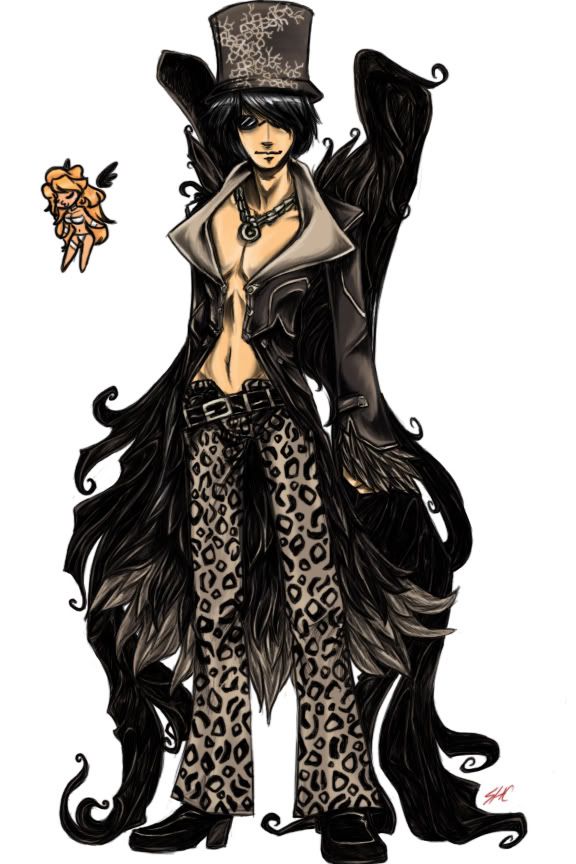 Last art spam, don't want to be clogging up this post too much for one day. An art trade I did with a friend, her character from some game I've never heard of. Completely done on photoshop, one of the few pieces I'm proud of (for now).
Hopefully I can get my scanner back up and working. Then I might post some of the pencil drawings I doodle over the course of a week.