Full Collide-o-scope effect
An attempt at adding some recursion to the image at the bottom of Page 139.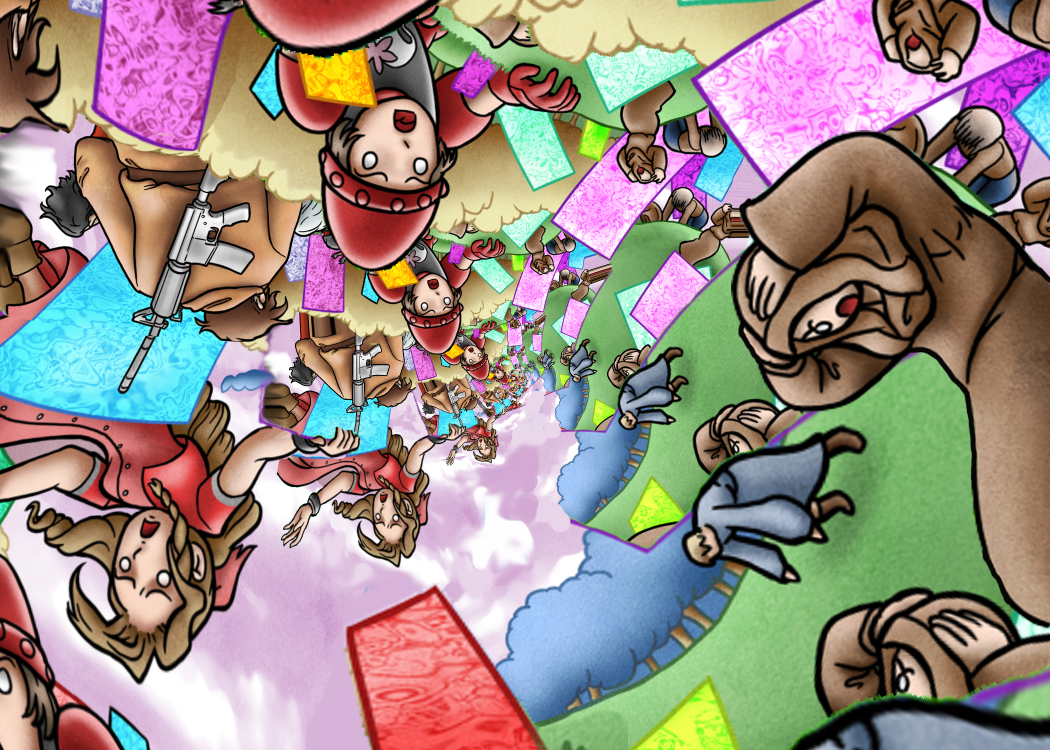 (Note: user was awarded 10 Shmuckers for this post. -Rob)
Comments
That made me a little woozy.

And here I thought that couldn't get any more trippy.

Oh dear, I can't look at this image for too long without my motion sickness acting up.