The best salad bar in city
Move over Wanda, heavy boys want to dance too.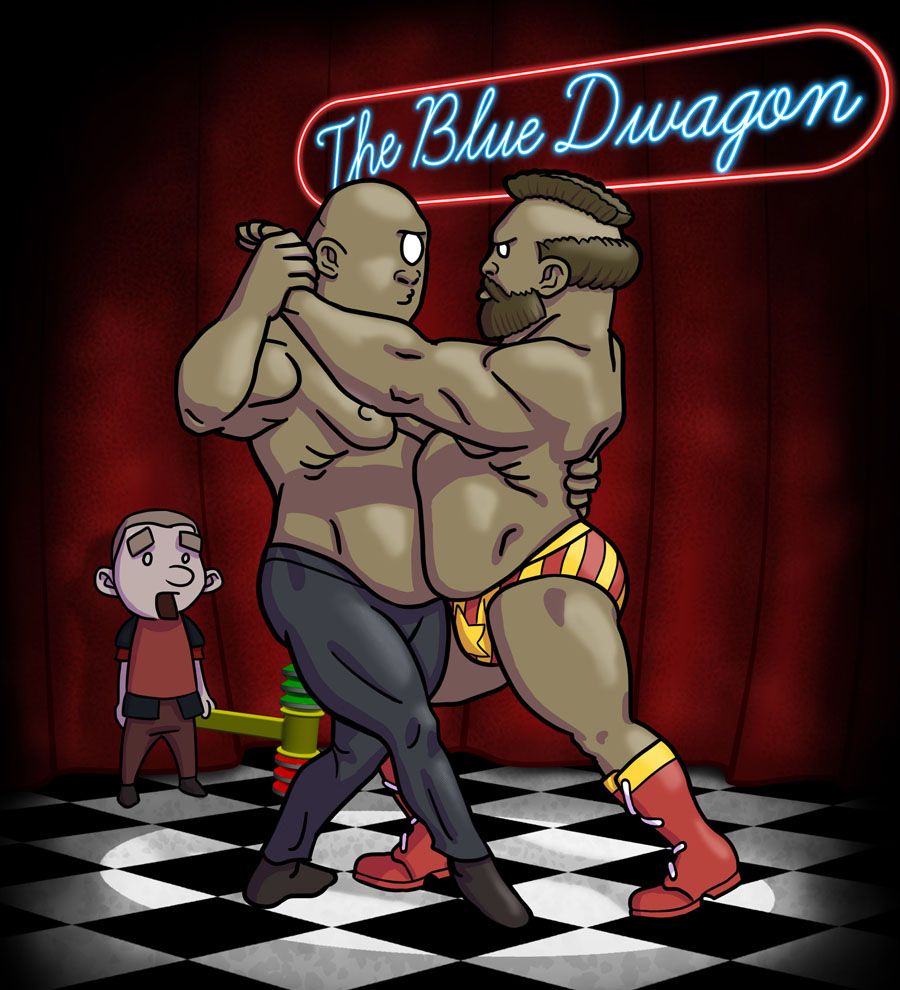 (Note: User was awarded 25 Shmuckers for this post. -Rob)
Comments
spittake

Bwahahahahaha! This is gold! Take my shmuckers!

Got the reference. In fact, I'm kind of disappointed that Stanley didn't have a little police captain's hat on.

Oh well. Still a good chuckle. Have a shmucker!

BAHAHAHAHA! I can hear the music in my head just looking at that.
But who will dip who?!!

Looks like Bogroll is leading with his right hand. What do they dance?

Oh Titans, My inner bear (Twoll?) chaser is coming out

I didn't get the reference but my, these twolls.

Heh,

Based on their stances, it looks like the One-eyed Twoll in trousers is the one leading the Tango and will be dipping Zopha.

The One-eyed trouser-twoll is not Bogroll by the way. Bogroll had hair.

Shut up and take my Shmuckers!

I completely get this joke. This means I'm either way too old, or I watched way too much USA Network growing up.

Once the ones in the know have had our bag of chuckles, let's play nice with them youngsters here:

Ouch, error parsing YT's URL and no preview or edition of the comments. Well, one more try, if it doesn't work search youtube for "The Blue Oyster Bar":

I lol'd.

This is why I have piles of Smuckers.

Thanks, everybody! :)

@Chef Lurker:

It was indeed a missed opportunity. I am ashamed of myself.

Oh my, if I had watched this show as a kid I think I'd pass out - thanks cu for the link!

@ Spruce

Awesome. Simple as that. However I am becoming more and more convinced that if I ever awaken as a mage (Yes Shadowrun, I am talking to you) researching a "Dispel Disturbing Mental Image" spell will become a high priority project of mine. Right after I finished researching a "Cure Headache" spell.