Marshmallow Emporium ad part2
Order now and receive one (1) free insulting message from CJ herself!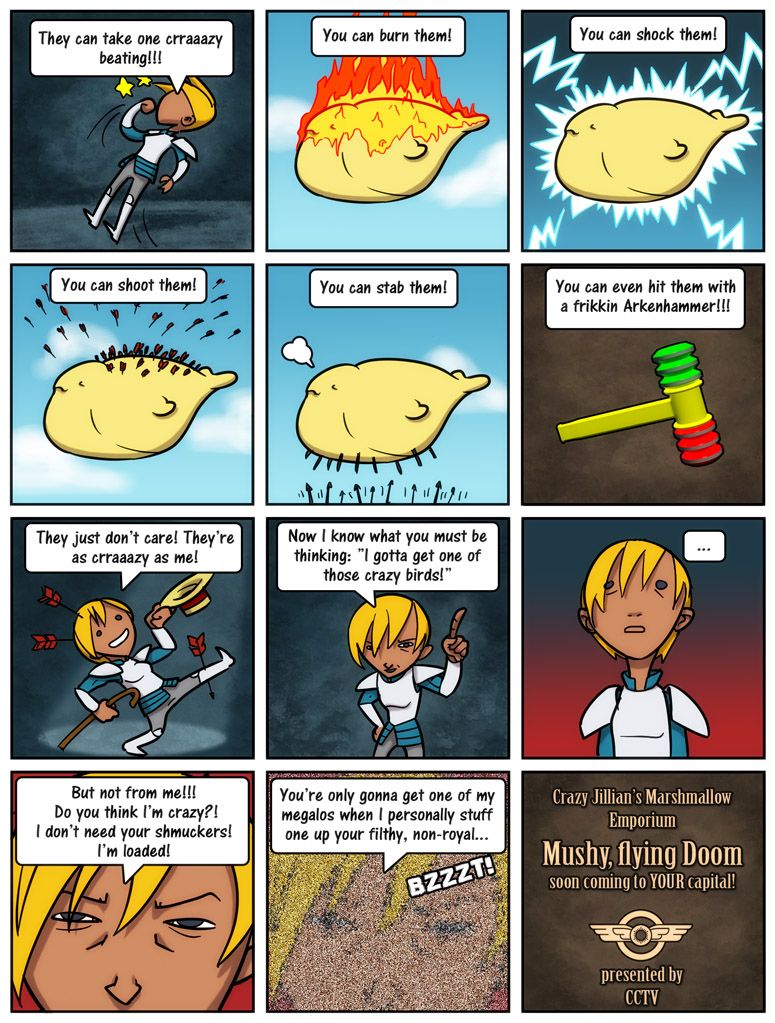 (Note: user was awarded 50 Shmuckers for this 2-comic series. -Rob)
Comments
...

I can honestly imagine this is exactly what went through Jillian's mind once she got LSD style Heroine Bud flashbacks.

Well!Only one man can save Erfworld: Warlord Graham C. Racker and his amazing Cocoabeasts!

This is so Jillian and I love it lol

Seriously, how did I never do a CCTV joke when Don King looked like he was going to ally with Charlie? Great stuff as always, Spruce!

You need to use that picture from Panel 7 as your avatar, Spruce. It's amazing.

You took all of Jillians crazy and made something awesome from it. That's crazy!

I like the arrow to the knee in panel 7.